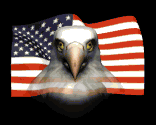 Army - Air Force - Navy - Marines - Coast Guard

---
This area is dedicated to the men and women of the United States Armed Forces. Protectors of our freedom, valiant heroes defending, with life and spirit, that others may enjoy the precious gift of freedom.
If there should be a prayer request for a loved one serving in any of the branch services please feel free to make your request known to others and that God may protect them in these times of testing and uncertainty.
For reasons of privacy and security use only the name of the individual to which the prayer request is directed. Example: SK1 John T. or PFC Maria R.
"Our fathers trusted in thee: they trusted, and thou didst deliver them."
Psalm 22:4
Press play to hear the song, "God of Our Fathers"
uses Real Player
God of Our Fathers
Lyrics: Daniel C. Roberts
Music: George W. Warren
Arranged by Tim Fisher
God of our fathers whose almighty hand
Leads forth in beauty all the starry band
Of shining worlds in splendor through the skies,
Our grateful songs before Thy throne arise.
Thy love divine hath led us in the past,
In this free land by Thee our lot is cast;
Be thou our ruler, guardian, guide and stay,
Thy Word our law, Thy paths our chosen way.
From war's alarms, from deadly pestilence,
Be thy strong arm our ever sure defense;
Thy true religion in our hearts will increase,
Thy bounteous goodness nourish us in peace.
Refresh Thy people on their toilsome way,
Lead us from night to never ending day;
Fill all our Lives with love and grace divine,
And glory, laud and praise be ever Thine.
Click here to proceed to the new military guestbook area.
or
Click here to read entries from March 16, 2003 to April 9, 2005
You may need to download Real Player to hear this file.